Scroll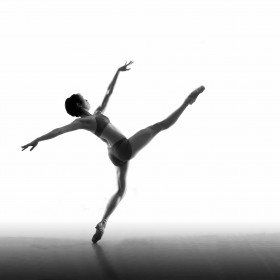 The dance pedagogical certificate for professional dancers
The extra-occupational educational offer of the DBfT
From october 2023 on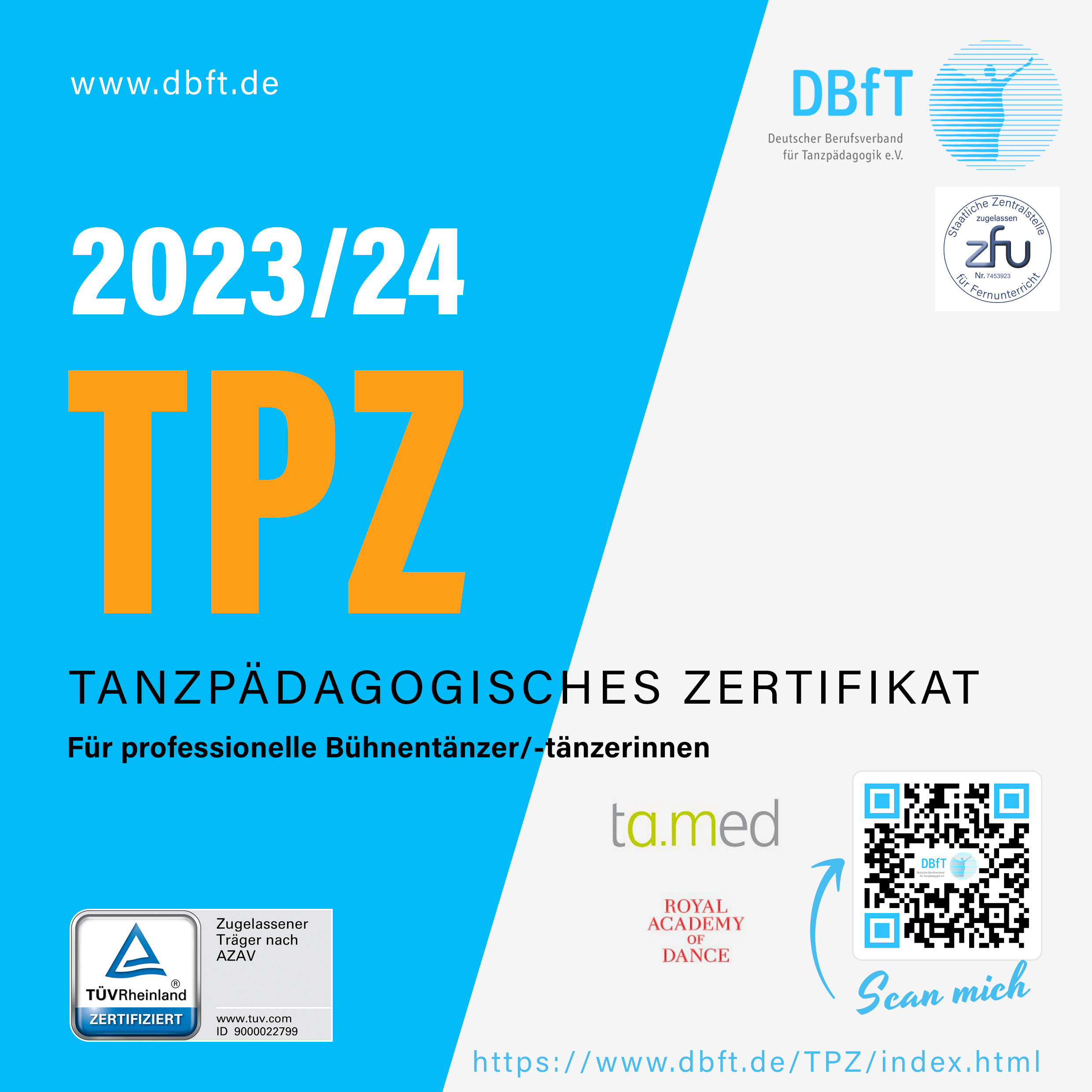 The TPZ dance pedagogical certificate of the DBfT is an extra-occupational training offer that was developed for professional dancers to enable them to make a smooth transition from the profession of dancer to dance pedagogue and thus to (re)enter the job market without idle times integrate.

COSTS: 5.901,62€
There are several possibilities to get subsidy. Please contact us for further information in case you`ll need financial help. geschaeftsstelle@dbft.de

No knowledge of German is required. However, an optional German course is offered to increase the chances of integration into the labor market. The measure will be held primarily in English. A graduation certificate is not required.
The TPZ takes place mainly online - via zoom -, i.e. only an internet connection is required for participation, if possible a laptop or tablet, otherwise a smartphone. In addition to this, a one-week attendance phase (08. - 13. April 2024) will be held in Dortmund.
Due to the various interests, in addition to a common mandatory part three different focal points are offered within the qualification:
Dance pedagogue in artistic dance (KT)
Dance pedagogue in the socio-cultural space (KP)
Dance pedagogue in the professional area (PB)
The time required for each specialization is 128 hours (170.66 teaching units of 45 minutes each). After each subject there is a learning success check. The time required for the general subjects, which must also be taken in any case, amounts to a total of 122 hours and 90 minutes (162.66 UE + 2 UE). The total time required for the TPZ is 250 hours (333.33 units + 2 units). In order to deepen the mediated material, the participants should study for 8 hours at the same time. This applies to the compulsory subjets and the elective courses.
Use of methods:
Units
Via Zoom and Moodle
Theoretical and practical
Action-oriented teaching
Social forms: frontal, group, plenary lessons
End of the course:
Issuance of the certificate
Closing talk
Promotion of the graduates in the DBfT network via newsletter, publications on Facebook, Instagram, the website and if requested via Royal Academy of Dance (see curriculum)
German test B1 (optional)
Proof of professional competence: at least 3 years of professional experience as a professional dancer at a municipal or state dance company or at independent theatres.
Written application of the participants (CV and letter of motivation) to geschaeftsstelle@dbft.de.
The deadline for registration is August 31st, 2023.
Contact:
Deutscher Berufsverband für Tanzpädagogik e.V. (DBfT)
Dr Jas Otrin:
j.otrin@dbft.de
Henriette Dross-Duplancic:
h.dross@dbft.de
Subject to change.